About Us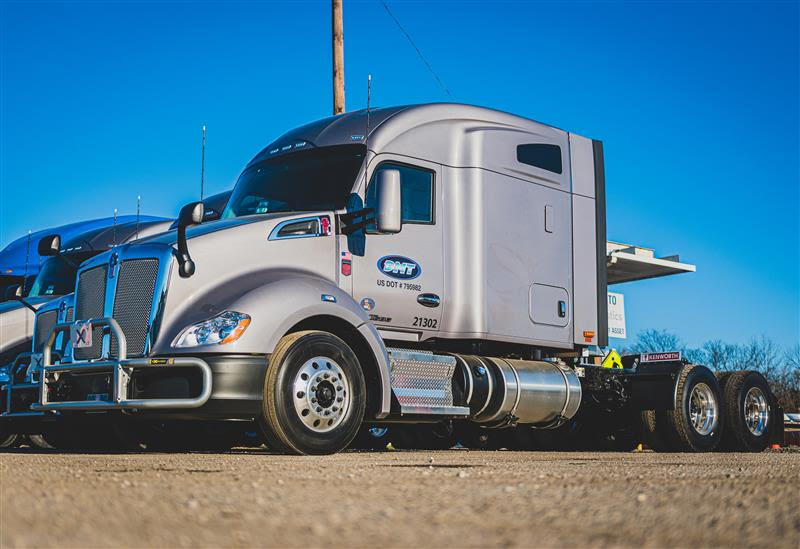 DMT Trucking, formerly known as D. Mosley Trucking, is a specialized flatbed operation and is part of the PS Logistics family of companies. DMT is unique to any other PS Logistics owned company in that its fleet of over the road trailers is comprised of all 53-foot trailers. We can safely haul loads up to 70' in length with our tractor-trailer combination. We also have specialized stretch trailers that can accommodate loads up to 120' in length.
D. Mosley Trucking was started over two decades ago by Dale Mosley with a single truck and trailer to offer services to a few customers out of its northern Florida office. Today it operates over 125 trucks and almost 200 trailers providing safe and reliable transportation to customers across the eastern half of the United States.
Our mission at DMT Trucking is to operate our fleet safely and to take care of our employees and our customers. We use the following daily goals to stay focused on and achieve our mission:
We will operate our fleet safely and protect those who are sharing the roadways with us.
We will treat our employees fairly and with respect and provide them with the resources needed to be successful.
We will provide our customers with a level of service that is worthy of recommendation.
Whether you are a prospective customer or employee we would love to talk with you about forming a winning relationship for both parties.
Current Jobs
(1042 jobs and locations)
DMT
hiring in Brookshire TX, Wabasso FL, Stonewall TX and 1039 other areas
We deliver GREAT for our drivers and our customers.DMT Trucking, LLC is one of the country's fastest-growing providers of flatbed truckload transportation.Driver Pay & BenefitsAt DMT, we put our drivers first. We hire professional, courteous, and dependable flatbed drivers, and in return we provide: Drivers are paid 27% of the load $5,000 sign-on bonus! $750 Cash ...